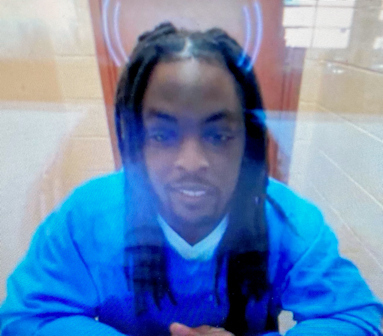 Kyle Freeman BF8275
CHCF-Stockton
P.O. Box 213040
Stockton, California 95213

Hello ladies, first and foremost, I want to start off by introducing myself to you. My name is Kyle Freeman, I'm from Oakland, California. I'm 32 years old. I've been incarcerated since I was 21 years old. This situation has definitely shaped me and molded me into the man I am today. It has given me a perspective on life that I will always hold onto, and cherish. It has created a level of maturity and character that I wouldn't trade for the world. It's also given me the opportunity to see my unlimited potential as the man of God, he created me to be.
I am a realistic person; I like to have open and heartfelt honest conversations about any topic that can further insight and enlightenment. I'm a great listener, I'd all like to think of myself as a heartfelt, easy-going and loving human being. With that being said, I would like to say thank you for checking out my bio, now make your next move, your best move like a chess move, and that's me! Smile.
You can text me through GTLGettingOut App. download the app, you will need my name, CDC# and the facility, CHCF Stockton, CA. Set up an account, invite me as a friend and I will text you back!
Date of Birth: 2-22-91
Height: 6'2"
Education: High school
Occupation before prison: Student
Earliest release date: 6/2028
Maximum release date: 6/2030
Would you like letters from both sexes? Women
(This does not refer to sexual orientation)
Can you receive email: Yes
If yes, which service: GettingOut
Can you respond to emails: Yes
Activities in prison: Education, Business courses
Anything else: Exercise

Notice: To verify all or some of the information given please click here