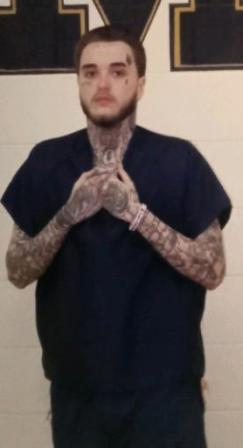 Sean Mills 312390
Chippewa Correctional Facility
4269 M 80
Kincheloe, Michigan 49788

Hi I'm Sean, I'm 6'5", I have blue eyes and "tattered"! I've been incarcerated since I was 16 years old, but I am free at mind, but during that time I have done a lot of learning and growing and became a standup man. I'm big on respect and am a very respectful person. I am an ambitious person who is very driven. I'm also very open minded and supportive of others. I have a big heart and a big personality. I am funny person, but can be serious when need to be. I'm very down to earth, but I am a very open person and big on communication. I rap, make music myself, my goal is to continue down that path when I get home from prison, along with opening different businesses & and dabbing into real estate gaining equity.
My favorite rapper is lil Dirk & Kevin Gates, I can relate a lot to their music. My goal is being a productive part of society when I'm released and never turning down the path the old me went ever again. Mistakes are the best teachers! I'm big on family and plan on having one myself someday.
I'm looking for someone I can build with and grow with, somebody that will lift me vise versa, someone loyal, someone smart, loving, caring. I'm open to friendship. I don't have a type as long as we vibe. I'm a very easy person to get along with and talk to but I'm also a blunt person and keep things real.
Date of Birth: 4-20-2000
Height: 6'5"
Education: College
Occupation before prison: Musician rapper Entrapranuer
Earliest Release Date: 2032
Maximum Release Date: 2040
Would you like letters from both sexes? Women
(This does not refer to sexual orientation)
Can you receive and send emails: Yes, jpay.com
Occupation before prison: Musician rapper Entrapranuer
Activities in prison: Making music working out making money expanding my mind
Anything Else? Basketball drawing real estate business



Notice: To verify all or some of the information given please click here