Featured Men
Newest Men
Ages 18-21
Age 22
Age 23
Age 24
Age 25
Age 26
Age 27
Age 28
Age 29
Age 30
Age 31
Age 32
Age 33
Age 34
Age 35
Age 36
Age 37
Age 38
Age 39
Age 40
Age 41
Age 42
Ages 43-44
Ages 45-46
Ages 47-49
Ages 50-Plus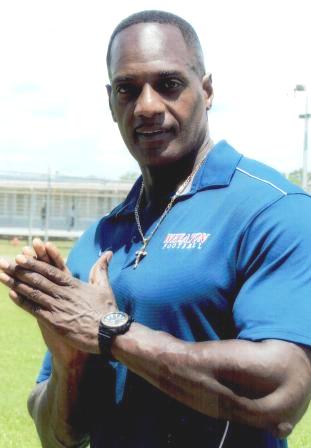 Tony Hunter 333814
Elayn Hunt Correctional Center
Golf 3
P. O. Box 174
Saint Gabriel, Louisiana 70776

Are your days hectic and your nights empty like mine? I promise to multiply your joys, divide your sorrows, subtract the past and add happiness to your tomorrows. I assure you that our correspondence will make a difference in each other's lives where you feel safe, protected, and in the comfort of a beautiful friendship. What is truly important to me most is making a positive impact on the lives of others.
I'm attracted to a like-minded woman who is compassionate, non-judgmental, loving, optimistic, trustworthy, understanding, and loyal. A woman who enjoys sharing her thoughts, heart, ideas, and opinions along with communicating openly and honestly with words that are upheld by her actions.
I'm a straight single male who desires to relocate from Louisiana. My passions are exercising, music, horses, dogs, chocolate, cooking, cuddling, holding hands, kissing, candlelit bubble baths, sunsets, beautiful beaches, helping others, comedy, and romantic movies.
I know being in prison will take someone very special to write someone in my position. I hope that someone is you. You can email through Jpay.com. I guarantee you we will travel down many avenues which you may find amusing. The beautiful gifts of life are waiting to be unwrapped, like watching the sunset and moon reflect beautifully on the water while listening to the waves. I promise to always listen to you with an open mind and caring heart. Give the rest of your life the best of life. Have an awesome day. The best of life awaits you.
Date of Birth: 8-28-72
Height: 6'2"
Education: High School
Occupation before prison: Personal Trainer
Earliest release date: Appeal pending
Maximum release date: Appeal pending
Would you like letters from both sexes? Women
(This does not refer to sexual orientation)
Can you receive email: Yes
If yes, which service: Jpay
Can you respond to emails: Yes
Activities in prison: Bible Study, Health and Fitness
Anything else: I enjoy learning and growing emotionally, mentally, and spiritually.

Notice: To verify all or some of the information given please click here